Services Provided
Inevitably, life's rugged road presented you with ample opportunity to sustain injuries great and small. The hurts you came in contact with did not detract from your perfection, but the way the wounds were tended to or not presented a fork in the road. If you were fortunate enough, mentors showed you that your wounds were simply wounds that needed tending. On the other hand, you may have lacked a wise and mature guide. Without the support you needed to thrive, you may have been left with the impression that your untended pain proved you defective.
There is pain, and there is the meaning we make of pain based on our experience, culture and environment. Our wounds and the messages we received about them shaped our beliefs and attitudes about ourselves, others and the world. Whether these early views were true or not, they informed our sense of what we needed to be safe and powerful. At the time, marshalling our available resources to cope may have manifested in the following ways:


• Compensation
• Hyper-vigilance
• Procrastination
• Creative Paralysis
• Comparison with others
• Unhealthy competition
• Perfectionism
• Black-and-white thinking
• Avoidance
These and other perfectly adaptive defenses served us well. If, however, we channel all our forces into compensating for the original wound, we can end up depriving ourselves of the energy needed to develop other skills and sources of fulfillment and joy. This is the juncture where psychotherapy can be helpful. I invite you to explore with me the map that leads back to your unique perfection.
Some of the tools I can help you develop along the journey include:
* Mindfulness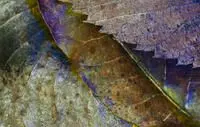 * Using moment-to-moment awareness of your body
* Making connections between body, mind and emotions
* Inviting perspective to see that your identity is much larger than you imagined
* Deepening a sense of spirituality
* Sorting through distortions that have strangled your life-force